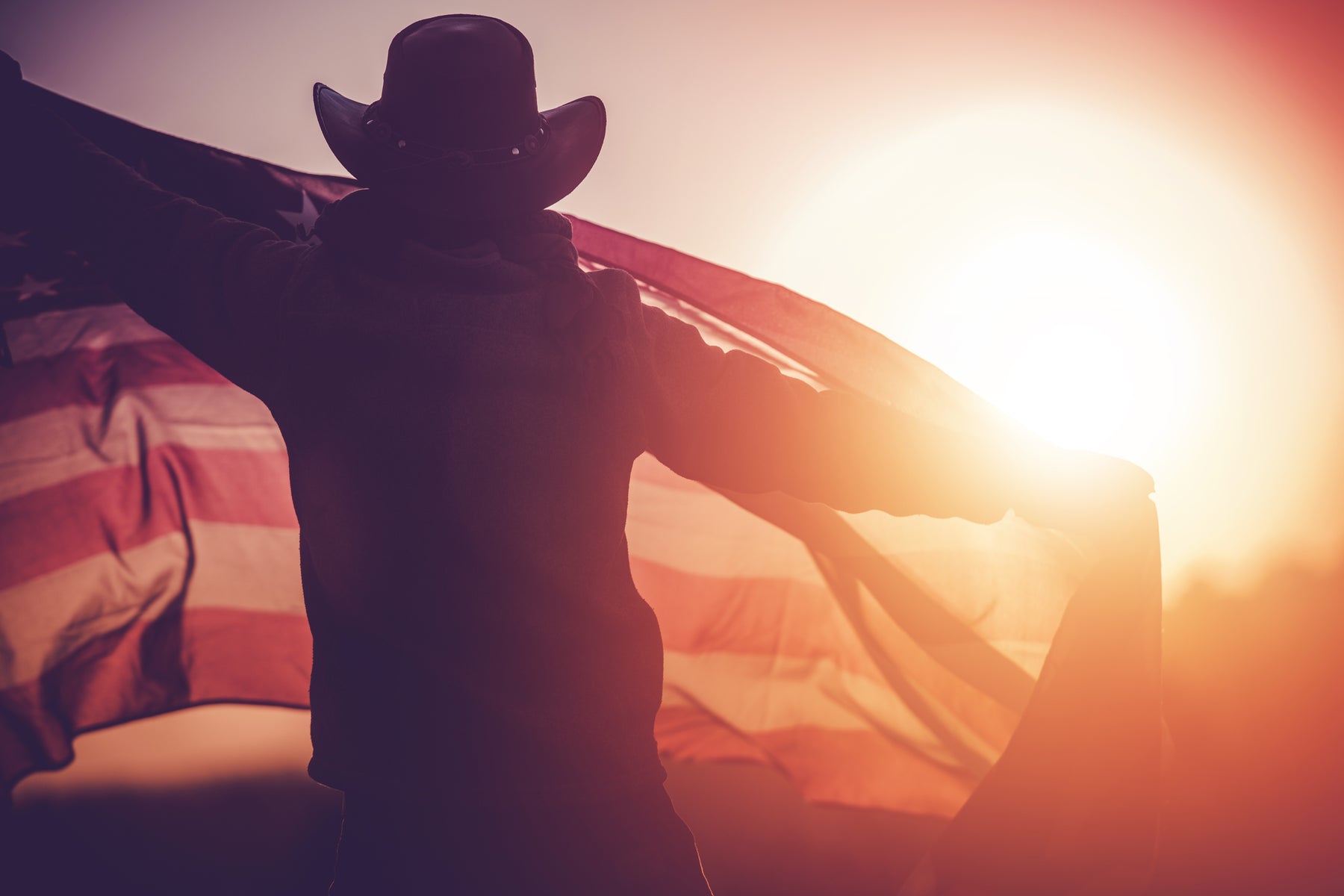 Independence Day
Hello Patriots, 
For me – as I am sure is the case for most of you – Independence Day is a sacred holiday.
For many it may be nothing more than a long weekend and BBQ's – but I know that is not the case for this community.
We are able to enjoy this holiday because of those who have gone before us.
This holiday originated from the belief that God – the Giver of perfect gifts – wanted his children to be free.
Our Founders knew that the agency to choose your path is integral to happiness and personal development.
This coincides perfectly with God's desire for each of his children to be free, become better, and progress as individuals.
The Fight for Freedom
The fight for Freedom is as old as time.
Throughout history, wherever there has been a people with the desire to be free, there has also been those adversaries who have fought to control and take away those freedoms.
This yearning for Freedom is hard to explain.
It is something that once it takes hold inside of you, it is hard to extinguish, maybe even impossible – and that's a good thing!
I believe the reason this love for Freedom is not easily destroyed is because Freedom is a truth, and once you have felt it, it is burned deep inside of you forever.
We see it in our veterans who have given so much for our Freedom – and many gave all.
We see it inside our first responder communities.
We see it inside each of those who proudly call themselves Patriots – of which I proudly consider myself one.
Freedom on Display
Last week, I was deeply moved by a display of patriotism I saw first-hand at a local parade.
One of my neighbors has two old military trucks that we decked out with patriotic gear. 
As we came together the night before to get ready, there was a lot of excitement in the air.
Many neighbors came out of their homes and expressed their desire to be in the parade with us.
As we got closer to the parade starting, our numbers were still growing.
As we walked along the parade route, I saw something that brought me great hope.
I saw a passionate excitement on the faces of those spectators as we passed by.  
This was not the just the look of "I am excited to be at a parade", it was something different.
I can recount many individuals who stood and cheered with something much deeper radiating from their demeanor.
I could see in their eyes that the flag, patriotism, and Freedom meant a great deal to them.
And its not because the flag itself brought out those emotions, it's because what that flag represents to them individually.
After a long year of seeing Freedoms being taken away, the cheering I saw seemed to be a realization of just how much these individuals love and appreciate Freedom.
Perhaps even a little regret for allowing those Freedoms to slip so quickly at times.
Sometimes we take too causally those things we hold dear.
I get the sense many eyes are being opened about just how precious that Freedom really is and how easily it can be lost.
I saw this in the eyes of those who were standing and cheering as the flag passed by.
I wish I could adequately explain the emotion I saw on people's faces at this parade, but I can tell you it was real.
It was different that what I have seen in the past and I believe that is encouraging for Freedom.
Final Thoughts
As we enjoy this holiday weekend, I hope we will reflect on how lucky we are to have the Freedoms we have.
I am grateful for those who have given so much.
From the Original Patriots of the American Revolution to every veteran in between, thank you!
To those of you who may not be veterans, but consider yourself patriots, don't ever underestimate the value of your support for the cause of Freedom.
It is going to take each of us standing for truth if we are going to maintain this sacred gift of Freedom that has been handed down to us.
And we must remember it was handed down at a great cost.
From us here at 1911 Apparel, Happy Independence Day.
Your support for us and what we are trying to do to stand for truth and spread the message of patriotism is recognized and appreciated.
Regards, 
The Freedom Elements Team